2018 DATES FOR YOU TO MAKE A NOTE OF PLEASE -
ANNOUNCEMENTS OF WHAT'S COMING SOON..........
The Series of Australian Spoons Stableford
2 remaining dates listed below.
SPACES AVAILABLE ON BOTH DATES
~~~~~~~~~~~~~~~~~~~~~~~~~~~~~
The Bluebells VERSUS The Primroses
PLEASE ARRIVE @ THE LOBBY 15 MINUTES BEFORE YOUR TEE
TIME, SO THAT THE STROKES AND FORMAT CAN BE
Annual Greensomes Matchplay
Bluebells Team mentioned 1st
8.40 Amanda VERSUS Di Leslie - SINGLES
(ABOVE SINGLES - full hcap difference)
8.50 Joan A & Karren D VERSUS Norma S & Gladys R
9.00 Chris T & Eileen P VERSUS Maureen B & Doreen F
(
ABOVE GREENSOMES : THREE EIGHTHS OF DIFFERENCE OF
There are spaces at 8.40 for 2 late entries
ANNUAL CHARITY APPEAL FOR MARIE CURIE
LADIES VERSUS SENIOR GENTS
LADIES RECEIVE STROKES IN ALL MATCHES
FORMULA = ADD PARTNERS' H'CAPS TOGETHER, DEDUCT FROM OPPONENTS' COMBINED HCAPS. CALCULATE THREE EIGHTTHS OF DIFFERENCE.
LADIES ADD 2 TO THEIR HCAPS BEFORE CALCULATION, DUE TO LADIES' SSS = 65 GENTS' SSS = 63
8.30 - Amanda & Sue Ch v Captain Mick & Chris Wilmot
8.40 - Gladys & Norma v Tony Rose & Roy Nelson
8.50 - Linda & Sue H v Geoff Wilkins & Andy Milner
9.00 - Sheila C & Maureen B v John Chatburn & Melvin Claricoats
9.10 - Joan A & Karren D v Graham Mackinder & Bryan Heydinger
9.20 - Chris T & Eileen P. v Mick Beasley & Tony Hall
PLEASE STAY FOR CUPPA & CHAT AFTER THE GAME, AWAITING THE RESULT
Tuesday 29th May - the day following the Bank Holiday -
a stableford, choice of either 9 holes or 18 holes
PLEASE ENTER ON THE BOARD
TUESDAY 12TH JUNE AUSTRALIAN SPOONS
PLEASE ENTER ON THE BOARD
LADIES VERSUS KIRTON HOLME @ 9-15am
ALSO, A 9 OR 18 HOLE STABLEFORD, TO START BEFORE THE
TEE CLOSES FOR THE MATCH e.g. 9-30am
UNSUITABLE FOR A COMPETITION
AUSTRALIAN SPOONS STABLEFORD
PLEASE ENTER ON THE BOARD -
LAST COMP. OF THIS SEASON OF 4 EVENTS
NB REVISED DATE - TUESDAY 17TH JULY
ENGLAND GOLF PING BETTERBALL STABLEFORD
PLEASE ENTER ON THE NOTICEBOARD
LADIES' CHAMPIONSHIP to be played in conjunction with the
MONTHLY MEDAL, by entering between the 7th and 12th
July. ALSO, The Rookies' Trophy, for the best first-timer in
the Championship. QUALIFICATION TO WIN THE TROPHIES
= MEMBER SINCE 1ST JANUARY, AS HOME CLUB, AND PLAYED
6 QUALIFIERS SINCE JULY 2017, ON NOMINATED COMPS.
(WEDNESDAYS, SATURDAYS, SUNDAYS AND
The Glennys Sanders
MBE Trophies
for GAIN –
Guillain-Barre and Associated Inflammatory Neuropathies
Played on 24th April - 18 hole Trophy won by
Sue
Chambers with 38 points
9 hole Trophy won by Pam Plummer with 11 points
Nearest the Pin prize on the 16th hole
1st Maureen and Gladys 21pts
1st Amanda and Joan A 32pts
Best scorecard of the 4 events will
be forwarded to England Golf
The Australian Spoons season is underway, with the Tuesday Ladies' enthusiasm for the return of the nationally run Foursomes Stableford. Clubs are requested to hold at least one qualifying competition for their members at club level, but there is no limit to the number of cards which can be entered, between January and July. Sudbrook Moor will stage 4 events and the best scorecard overall will be sent to the Regional scoreboard for Midland North. The best 64 pairs in the geographical area of the six counties of Lincolnshire, Nottinghamshire, Derbyshire, Staffordshire and Shropshire will be invited to the Regional Final at Burghley Park Golf Club, Stamford, in August. The winning pair from each Regional Final will qualify for the National Final in Oxfordshire. The history behind the name Australian Spoons goes back to the 1960s when the Australian Ladies' Golf Union presented a boxed pair of silver spoons as trophies to each of the home nations. The spoons were awarded as trophies to the winners of an annual national competition. The spoons are still played for and are presented to the national winning pair. The Sudbrook Moor April winners were Maureen Bradford and Gladys Reynolds, to take the lead on the home scoreboard, with further opportunities to improve their scores in the testing foursomes stablefords in May, June and July. Joan Alton and Sheila Cutmore took 2nd place, on a countback with Chris Thompson and Shirley Gardiner. Norma Shelley and Hnin Shein finished 4th.
Tuesday 20th March
The Williamson Trophy
Many congratulations,
Sheila Cutmore. REPORT BELOW -
It was Sheila Cutmore's time to shine in the first Ladies' Trophy of the season. In the Tuesday stableford, contesting The Williamson Shield, Sheila returned a vibrant winter scorecard of 37 points, including a birdie 2 on the 3rd hole, which added 5 points. A credit to Sheila's steady scoring, with a very solid and assured back 9 total of 20 points, to win by 3. Her 31 handicap was reduced by 1.5, the first time under 30 in her 5 year playing history, taking it to her personal best of 29.7. There was a 3-way share of 2nd place, on 34 points, and Linda Whittaker's super back 9 of 21 points took the prize from Karren Dearlove and Maureen Bradford. CSS of the day was 34 points, so there were no handicap adjustments for these scores, playing within their handicap buffer zone.
LAST YEAR'S NEWS AND RESULTS
12th - CHOICE OF 9 OR 18 HOLE STABLEFORD
LAST TUESDAY OFFICIAL COMPETITION OF 2017
12TH DECEMBER
ALL DETAILS OF THE NEW YEAR GOLF EVENTS AND ANNUAL REVIEW DATES WILL BE POSTED ASAP - ON THE LOBBY BOARD AND ON THIS PAGE
The golf course has never looked so good
AS DISCUSSED AT THE LADIES' ANNUAL REVIEW, ON TUESDAY 7TH FEBRUARY 2017
1)THERE WILL BE A FEW MORE TUESDAY MEDALS DURING THE MID-YEAR
2) 9 HOLE OPTIONS WILL REMAIN WHEREVER SUITABLE
THIS MARKS THE
END OF ANNOUNCEMENTS
REPORTS, EDITORIAL AND RESULTS FOLLOW
~~~~~~~~~~~~~~~~~~~~~~~~~~~~~~
TUESDAY 5th NOVEMBER - TROPHY - 2 CLUB & A PUTTER STABLEFORD
NEW TROPHY - THE LEADING LADY
THE NEW TROPHY WILL BE PRESENTED TO THE WINNER WHEN IT HAS BEEN ENGRAVED
NEW TROPHY WINNER - SUE CHAMBERS 35 pts
2ND - SHEILA CUTMORE 34 pts
3RD - KARREN DEARLOVE - 32 pts
ENTRIES * SHIRLEY G AMANDA R THEA L
* JOAN A DIANE L EILEEN P
* MAUREEN B KARREN D CAROLE C
* SUE H RACHEL S SHEILA CUTMORE
7-11-2017 THE ROYAL BRITISH LEGION POPPY APPEAL - THANK YOU VERY MUCH
TOTAL COLLECTED BY THE TUESDAY LADIES, TO BE SENT TO THE RBL
TUESDAY 21st NOVEMBER - a BIT OF A SCRAMBLE MEDAL, played in pairs, with another pair as CARD MARKERS,
with your choice of TEE TIMES
What a great set of results, with every pair breaking SSS
Congratulation to Sue Chambers with Maureen Bradford - nett 53
The Tuesday Ladies have competed for their annual October trophy, The Val Howseman Memorial Cup. The format proves to be a tough test, with two rounds over consecutive weeks; a stableford round followed by a medal, with both scores to count in the result formula.
Round 2 requires bold golf from both the 1st round leaders and those under the radar. The day of Round 2 dawned sunny and warm but with an extremely gusty wind, the aftermath of Storm Ophelia. It is hearty congratulations to Chris Thompson whose "can do" attitude, which is apparent both on and off the golf course, brought her strongly to the top of the results, after an 8th place in the initial stableford round. Chris' medal round included two gross birdies on the front 9, and despite a dramatic hiccup on both the 9th and 10th, she steadied herself with a very determined recovery to finish equal 1st in the medal round. That nett score bettered the day's CSS, so Chris was also cut point 4 of a shot to now be playing on a 20 handicap. It is 3 years since Chris last achieved a 20 handicap. The competition formula resulted in Chris winning the title for her first time, from runner-up Joan Alton who finished the day one shot behind. Amanda Roberts was 3rd, Sue Hutton 4th, followed by Maureen Bradford, Shirley Gardiner, Eileen Plummer and Rachel Southwell. Last year's title holder, Diane Leslie, who was not able to compete in the 2-Round event, played in the 2nd round and returned an excellent medal score.
MBE Trophy SPIN Stableford on

Tuesday
3rd October 2017
Congratulations, HNIN AND ANGELA, on winning Glennys' 18 hole and 9 hole Tropies, respectively.
THURSDAY 21ST SEPTEMBER VERSUS POTTERGATE - AWAY -
2) LINDA AND MAUREEN - LOST 1 DOWN
3)AMANDA AND SUE CHAMBERS - WON 1 UP
Advance notice that the USGA Course Rating Assessment Team will be visiting us from England Golf, on Monday 22nd May 2017. This will require a short 1ST TEE reservation from 10.15am to 11.30am to give the Team clear access to the golf course. Please make a note of this if you are likely to be playing on that morning.
ALL LINCOLNSHIRE GOLF COURSES ARE BEING SYSTEMATICALLY ASSESSED, AND WE ARE THE 1ST !!
AND THIS IS WHAT THEY WROTE TO US A FEW DAYS LATER
"
It was a very pleasant surprise when we arrived and had our first sight of the Club. What a delightful course you have a Sudbrook Moor and with excellent golfing facilities and a great little club house, where we all had an lovely lunch.
You should both feel very proud of yourselves for creating and maintaining such a hidden little gem.
The rating went very well and I shall now pass my report to England Golf and you will hear from them directly, in due course, with your current SS for both the Men and Ladies. "
DIANNE RAFFERTY AND THE ASSESSMENT TEAM FROM ENGLAND GOLF
2017 Just to remind you that the Members Daily Green Fee for June and July is £5 (back to £4 August to December). In response to Members saying that they would prefer whole numbers when getting their Green Fee Ticket, we reduced March to £3, increased April to £4 and for June and July £5. We hope you understand that we have to make gradual increases as time goes by. Yearly Fees alter very little, so
we hope you see that an increase for the next 2 months represents only a small increase in the year taken as a whole. Members please remember if you play 3 times in any week (Monday to Sunday) the rest of that week is free of charge. Please save your 3 Green Fee Tickets to show the Course Ranger. Visitors Green Fees are increased by £2 Weekday and £1 Weekends.
PING BETTERBALL STABLEFORD
CONGRATULATIONS TO THE WINNERS
FIONA HUTTON AND JUDITH HUTTON - 45 PTS
THE WINNING SCORECARD HAS BEEN SENT TO
ENGLAND GOLF TO BE ENTERED ON THE
WE THEN AWAIT THE CLOSING DATE
TO SEE HOW THEIR SCORE COMPARED WITH THE
REST
OF THE ENGLAND LADIES.
IF YOU LOOK AT THE ENGLAND GOLF WEBSITE,
YOU CAN READ ALL ABOUT THE NEXT ROUND
PRIZES WILL BE FORWARDED BY PING
RUNNERS-UP - THEA LAW AND DIANE LESLIE 36 PTS
SATURDAY 8TH JULY - LADIES' CLUB CHAMPIONSHIP - BEST GROSS SCORE - AMANDA ROBERTS GROSS 81 ,
THE MARY HALL TROPHY
MANY CONGRATULATIONS. AMANDA. RUNNER-UP JUDITH HUTTON GROSS 85.
THE LEGLINES TROPHY - FOR A CHAMPIONSHIP ROOKIE -
RESULT OF OUR FRIENDLY FIXTURE VERSUS BOSTON WEST - A GREAT RESULT OF A HALVED MATCH,
1.5 - 1.5
INDIVIDUAL RESULTS - HNIN AND JOAN D WON, CHRIS AND EILEEN HALVED AND DOREEN AND AMANDA R LOST
THANK YOU ALL FOR PLAYING AND TO CHRIS FOR ACTING AS CAPTAIN OF THE DAY
MANY CONGRATULATIONS, LADIES
TUESDAY 11TH JULY - THE ANNUAL PING 4BALL BETTERBALL STABLEFORD - A QUALIFYING ROUND ON HOME GROUND, WITH THE POSSIBILITY OF THE WINNING PAIR GOING FORWARD TO THE NATIONAL FINAL AT GAINSBOROUGH GOLF CLUB, LATE IN THE SUMMER. BEST SCORECARD - FIONA AND JUDITH HUTTON 45 STABLEFORD POINTS
JUNE MATCH VERSUS KIRTON HOLME - LOST 0 - 3 AWAY
THANK YOU ALL FOR PLAYING AND TO JOAN A FOR ACTING AS CAPTAIN OF THE DAY
AUSTRALIAN SPOONS FOURSOMES STABLEFORD
THE REGIONAL FINAL FOR THE BEST 64 SCORECARDS FROM THE 6 COUNTIES' RESULTS IS AT NEWCASTLE-UNDER-LYME GOLF CLUB , STAFFORDSHIRE
ROUND ONE WAS WON BY DOREEN FARDELL WITH CAROLE CHILCOTT, HAVING SCORED 40 POITNS.
ROUND TWO WAS WON BY JOAN ALTON WITH AMANDA ROBERTS ON 34 POINTS. DOREEN'S AND CAROLE'S CARD WILL BE SENT TO ENGLAND GOLF AND THEY MAY BE INVITED TO REPRESENT SMGC AT THE 6 COUNTIES' FINAL ON 24TH JULY AT NEWCASTLE-UNDER-LYME, STAFFORDSHIRE., SUBJECT TO THE FINAL SCOREBOARD. WE WILL KEEP YOU UPDATED, AFTER THE CLOSING DATE OF 23RD JUNE.
SMALL PRIZES WILL BE PRESENTED TO DOREEN, CAROLE, JOAN AND AMANDA, PURCHASED FROM THE LADIES' FUND, AND BASED ON 100% OF THE £4 TOTAL ENTRY FEES BEING SENT TO ENGLAND GOLF.
THE ANNUAL MATCHPLAY BETWEEN THE LADIES AND THE SENIOR GENTS SENIOR GENTS WON 5.5 - 2.5
BLUEBELLS VERSUS THE PRIMROSES, A GREENSOMES MATCHPLAY PRACTICE AND FUND RAISING FOR MARIE CURIE CANCER THANK YOU FOR £20.50 COLLECTED ON THE MORNING.
8.30 AMANDA BEAT SUE CHAMBERS
8.40 LINDA AND MAUREEN LOST TO CHRIS AND JOAN D
8.50 THEA AND NORMA LOST TO DOREEN AND DI L
9.00 JOAN A AND EILEEN LOST TO GLADYS AND SUE H.
BLUEBELLS 1 -
PRIMROSES 3
1ST OF A SERIES : OUR
AUSTRALIAN SPOON STABLEFORD FOURSOMES
PAIRS ON TUESDAY 9TH MAY 2017 - 1ST SCORECARD - 40POINTS - DOREEN AND CAROLE WINNERS OF WEEK ONE - MANY CONGRATULATIONS
YOU ARE INVITED TO CHOOSE YOUR PARTNER AND MAKE UP PLAYING 4'S FOR CARD-MARKING PURPOSES
RESULTS OF SPIN TUESDAY ON TUESDAY 4TH APRIL
GLENNYS' MBE TROPHY - AN 18 HOLE STABLEFORD -
MANY CONGRATULATIONS, LINDA WHITTAKER, WINNER ON 40 POINTS, FROM AMANDA ON A COUNT-BACK WITH CHRIS THOMPSON, BOTH ON 35 POINTS. SUE HUTTON AND JOAN ALTON WERE BOTH ON 34. WELL PLAYED SUE CHAMBERS WHO WON THE NEAREST THE PIN PRIZE ON HOLE NUMBER 6.
MORE DETAILS VERY SOON OF FUNDS RAISED FOR GLENNYS' CHARITY, WITH RAFFLE AND FORFEITS - £
OUR VERY OWN JOAN ALTON WON THE MIXED SENIORS' AWAY-DAY AT NEWARK G.C.ON TUESDAY 28TH MARCH, WITH A SCORECARD OF 38 STABLEFORD POINTS, 5 POINTS BETTER THAN THE THREE GENTLEMEN PLAYERS ON 33 POINTS..
A GREAT DAY OUT, WITH AN IDEAL VENUE, EXCELLENT WEATHER AND ARTER-GOLF MEAL. VERY MANY CONGRATULATIONS, JOAN. A VERY GENUINE AND WORTHY WINNER, FROM A MIXED FIELD OF 30 SMGC SENIORS. THANK YOU, DAVID GUY FOR ORGANISING THE DAY.
THE WILLIAMSON TROPHY AN 18 HOLE MEDAL FOR SENIOR LADIES
2017 WINNER - ANNE PARKER NETT 71
2016 LADIES' RESULTS
SUMMARY
Trophy Winners Tuesday Competitions

MBE Spring Trophy: Amanda Roberts

MBE Autumn Trophy: Sue Chambers

Williamson Trophy: Shirley Gardiner

Bird of the Year Dec. Stableford: Amanda Roberts

Trophy Winners Main Club Competitions

Club Champion: Amanda Roberts

Leglines Trophy: Zoe Martin

Gold Medal June: Zoe Martin

The Ping Fourball Stableford: 1st Sue Chambers & Linda Whittaker

The Val Howseman 36 Hole Trophy: Diane Leslie

Australian Spoon Qualifier: Best Card Linda Whittaker and Maureen Bradford

Regional Round Representatives: Chris Thompson & Amanda Roberts

Friendly Matches

Versus Senior Gents: Won 4 - 3

Versus Boston West Away: Lost 0 - 4

Social Day with Kirton Holme: Texas Scramble – part of 1st Team Eileen Plummer and Amanda Roberts

2016 Tuesday Ladies' Charity Fund Raising

Sports Relief £11 Marie Curie Cancer £72 Royal British Legion £55.18

Joan's and Thea's Pre-Loved Clothing Sale for Marie Curie Cancer £160
Bird of the Year Trophy 2016
2 clubs and a putter Stableford
~ Last week the Tuesday Ladies traditionally celebrated their Christmas Trophy Stableford, and, as in recent years, the challenge was a 2 club selection as well as the compulsory putter. It didn't seem to deter winner, Amanda Roberts, leaving her bag of eleven clubs at home. Choosing a Rescue Wood and a 9 iron, Amanda's winning scorecard of 37 points, with scores on 17 of the holes. The total comprised an outward score of 15 points and then, in true style, a homeward tally of 22 points, to include two gross birdies. Notably that birdie 3 on the 17th hole for a 4 point conversion turned it around. Playing partner, Sue Chambers, who had had a better score as they turned at the 10th hole, saw Amanda finish the stronger. 3 points back, Sue was a creditable 2nd. Amanda last won this event in 2013. Last year's winner, 30 handicap Linda Whittaker, came in 3rd on 33 points, with a creditable 17 scores, and the best front 9 card of the Ladies' field, scored over 8 holes. A splendid result also for both Norma Shelley as 4th prize winner, and 36 handicap Eileen Plummer, in 5th spot. Other leading scores were returned by Joan Alton, Sue Hutton, Karren Dearlove, Angela Mumby and Thea Law. As ever, the ladies generously played in charitable spirit, not only providing for the event's Hidden Santa presentation of the top 4 prizes, but also donating their entry fees to the club's nominated charity Marie Curie Cancer.
RESULTS : Tuesday 8th November 2016
Our Annual Poppy Day Appeal for The RBL
As numbers were not perfect, we played
2 teams of
2 and 3 teams of 3 :
GOLD MEDALS PROVIDED BY THE RBL
1ST TEAMS : Norma Shelley and Chris Thompson
Sue Chambers and Anne Parker and Carole Chillcott
Runners Up : Amanda and Thea
Maureen and Eileen and Sue H
£42 raised on the morning, as part of the TOTAL
amount realised by the whole club :
TOTAL to be posted next week
CONGRATULATIONS TO SUE CHAMBERS - 36 points
Congratulations to Diane Leslie
Net 64 minus 35 stableford equals 29
" THE TROPHY CAN WON ONLY BY A LADY WHO
HAS PLAYED IN 6 QUALIFYING TUESDAY
COMPETITIONS SINCE SEPTEMBER 2015 "
The club has continued a strong commitment to its nominated charity, Marie Curie Cancer, and with over 20 years of fund raising we decided to make a bigger effort over the summer.
Funds came in from golf competitions, the forfeits from the charity bunker on the 6
th
hole (15
th
), gifts and donations.
The special boost came from an idea from Paul McCarthy, who lent us his own Olympic Torch that he had been privileged to carry as part of the 2012 pre-Olympic relay through Lincolnshire, on its way throughout the UK.
So, during the month of the August Rio Olympics we took donations for photos to be taken with the torch.
The Tuesday Ladies also played a Pentathlon of Golf Competitions and the total sum raised here for Marie Curie Cancer in the July to October period was £722.33.
The total for the year was £1,047.33.
The Seniors' Captain's morning raised £119 for the Skegness RNLI Lifeboats.
The national endeavour, Sports Relief, in March inspired the raising of £117.32.
In November, our collection for The Royal British Legion also realised the sum of £135.84.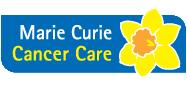 2016 - notice 1st August
Please see BELOW how the
SUDBROOK MOOR
TUESDAY
LADIES
supported the Charity
during August, with 4
weekly fun-
fund raising
competitions AND
please click on the left hand
"OLYMPIC
CHALLENGE "
and see how we are all,
again,
supporting Marie Curie
Cancer
during The Rio
Olympics - August and Sept
ember 2016
Marie Curie has been selected as our Annual Charity Appeal for the past 20 years.
We hold several fund raising events throughout the year to help raise much needed funds for this important charity.
THE SUDBROOK MOOR
RACE TO RIO,
HOLDING
A TORCH
FOR CANCER
OLYMPIC SERIES
AUGUST 2016
FUND
RAISING
FOR
MARIE
CURIE
4 Tuesday competitions were
Marie Curie fund raising events,
with entry fees being sent to Marie Curie,
and with
prizes for the best score
FOR OLYMPIC AUGUST RESULTS
Thank you for raising £55.50 so far in August
A Pair's Greensomes
Stableford
1st Anne Parker and Joan Doughty on count-back
Thank you for raising a further £18 today
1ST - AMANDA ROBERTS AND KARREN DEARLOVE
Thank you for raising £18 today for Maire Curie Cancer
It's been a good news week for the Ladies' RESULTS OF AM-AM STABLEFORD
Sue Hutton Maureen Bradford Shirley Gardiner
Thank you for raising £9 today for Marie Curie Cancer
a Singles "2 club and a putter"
stableford -
1ST JAN MACHIN 2ND CHRIS THOMPSON
Thank you for raising £10.50 today for Maire Curie Cancer
News of our ladies' section of the club, finding success with two summer scorecards which had been forwarded earlier to England Golf for qualification in National and Regional finals. It has been worth waiting for this deadline date for last returns.
Sue Chambers and Linda Whittaker, who play off 23 and 30 respectively, recorded 45 stableford points in June at home, off 90% handicap allowance. A very welcome email has notified them of their place in the ultimate event of the Ping Women's Fourball Betterball, The Plate Final, which is scheduled at local Gainsborough Golf Club in the first week of September. Over one thousand golf clubs have competed in the pre-qualifying home stage of this generously sponsored club golfers' event, and this invitation is a prestigious one, with a fabulous day of golf and hospitality promised by American sponsors Ping Golf Equipment.
Amanda Roberts and Chris Thompson have proceeded this week to the North Midland Regional Final in the Australian Spoons Foursome Stableford. The venue is Whetstone Golf Club, Cosby, Leicestershire where representatives from the 5 counties of Lincolnshire, Leicestershire, Nottinghamshire, Derbyshire and Shropshire, contest one place only to go to the England Final in September. Amanda plays off 15 and Chris off 20, and came through the home club rounds run on 5 separate dates during the period of March to July.
The club is very proud of this Ladies' double-double achievement.
~~~~~~~~~~~~~~~~~~~~~~~~~~~~~~~~~
1ST - LINDA AND THEA 32PTS ( 19 OUT AND 13 BACK )
3RD - SUE H AND KARREN 26PTS
4TH - DOREEN AND GLADYS 21PTS
5TH - EILEEN AND NORMA 19PTS
BEST SCORCARD OF THE ENTIRE SERIES - LINDA AND MAUREEN 32PTS
ON TUESDAY 1ST MARCH 2016
THIS SCORECARD SENT TO ENGLAND GOLF RUNNING SCOREBOARD